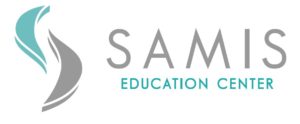 OMS (Ostomy Management Specialist) Certification
Monday – Friday
January 22 -26, 2018
Samis Education Center
The Children's Hospital at OU Medical Center
1200 Children's Avenue
Oklahoma City, OK 73104
2018 OstoMyFamily Reunion & Health Fair
Friday & Saturday
January 26 & 27, 2018
Samis Education Center
The Children's Hospital at OU Medical Center
1200 Children's Avenue
Oklahoma City, OK 73104


OstoMyCare Research Project
The purpose of this study will be to assess the various ways ostomy clinicians interact with their patients
with ostomies, and to compare complications relating to surgery for an Ostomate. This would include
items such as length of time spent in the hospital, re-admissions after going home, and overall quality
of life in a group of patients that receive education, support, and navigation compared to an existing
group of patients who did not receive the interventions.
Short-term goals include significantly reducing the likelihood of frequent leakage from the ostomy
pouching system and skin irritation, reduce hospital stays and readmission rates, and significantly
improve the overall Quality of Life (QoL) of the patient.
This study will gather and report information to show how peer support can help balance patients' clinical
experience with lived experience.
Long-term goals for this project are policy changes such as improved Palliative (overall patient) care,
improved patient education, and/or changes to clinical (including discharge) procedures in relation to ostomies.
OstoMyCare Study 2017 Ostomates